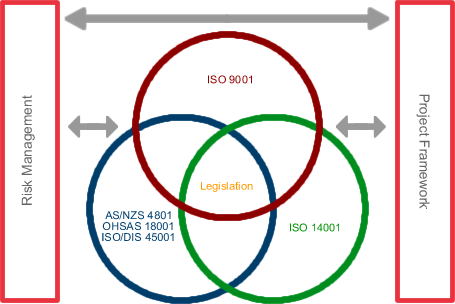 APT Systems can help build your Integrated Management System (IMS) combining all the related processes across your business operations. Depending on your business requirements, an IMS typically includes quality, environmental and health and safety systems but may also include other industry requirements such as food management or information systems security management. Regardless of the scope of your system, a single integrated system reduces duplication and simplifies your processes by providing common links between your business systems.
If you are a project based organisation, APT Systems can incorporate a project framework within the IMS providing visibility, accountability and good governance to all your project and business operations. APT Systems recognises, that just like projects, all businesses are different. Using a risk based approach, we identify your system needs providing the appropriate level of diligence and visibility where required.
Regardless of whether certification is a requirement, an integrated business and project management system helps drive efficiency, quality and governance in your business. Talk to us now about how we can help you develop a fully integrated management system tailored around your business priorities.